Office Cleaning Services in Westminster, MD
Complete and Thorough Cleaning Services
(877) 866-6046
---
A clean, well-kept office helps employees stay motivated and content. Treat your employees and your business to a spotless interior with comprehensive office cleaning services from Clean Sweep Enterprises, Inc. No matter the size or layout of your company, we can get your office looking its best without disrupting your schedule.
Office environments require routine dusting and disinfecting, vacuuming, mopping, bathroom cleaning and trash removal. Killing and removing germs to create a cleaner and healthier workplace are important to help reduce the spread of illness and infection. A clean facility makes a good impression on both your employees and visitors.
Clean Sweep Enterprises, Inc. office cleaning services include:
Remove cobwebs and dust light fixtures
Wipe down horizontal surfaces and doorknobs
Remove fingerprints from light switches and door frames
Spot clean windows, glass and painted surfaces
Vacuum floors
Mop hard surface flooring
Trash removal
Vacuum air vents
Clean and sanitize door handles and knobs
Vacuum/wipe seating
Restroom cleaning & maintenance
Restock toilet paper towels and soap
Tidy up counters
Wash coffee pots
Clean microwave
We understand that you strive to demonstrate the most value in your building and our office cleaning services will help you and exceed those expectations. Clean Sweep Enterprises, Inc. office cleaning programs are tailored to fit the individual needs of each of our client, no matter what type of business they are. We can deliver a cleaning program that provides consistent, quality cleaning that enhances the value of your office building.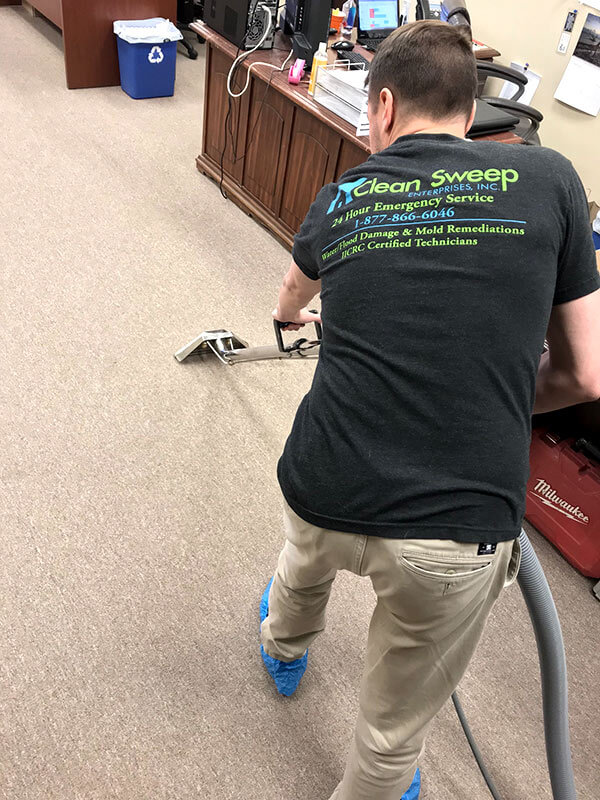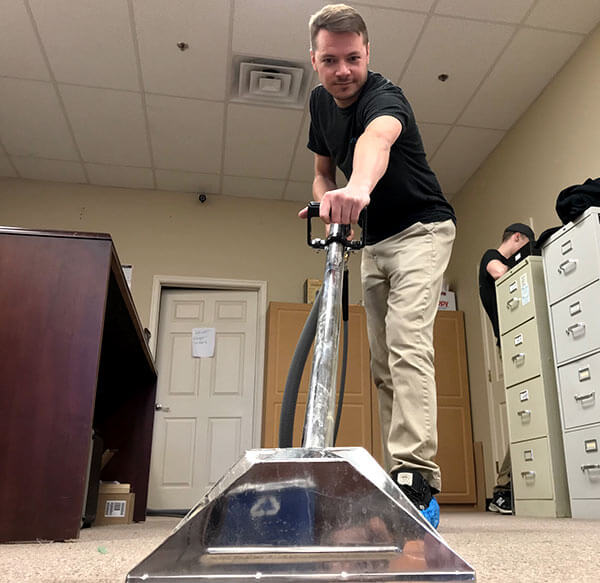 At Your Service
At Clean Sweep Enterprises, Inc. we believe in going above and beyond for valued clients just like you. Our dedicated team of office cleaning professionals is ready to work its magic on your space. Whether you need daily, weekly, or monthly cleanings, we can create a package that works for you. And because we value your business, we take a thorough, detail-oriented approach to all we do.
Trust the team at Clean Sweep Enterprises, Inc. to get your office looking spotless. For more information about our office cleaning services or to schedule an estimate and discuss your specific needs, call us today.
Other Services
Call now for a free estimate! (877) 866-6046
---
Online Inquiries
Use the form below to contact us about our Office Cleaning services. A team member will contact you as soon as possible to discuss your needs and to give you a free estimate.