Mold Removal & Mold Remediation in Westminster, MD
Let us help make your home mold-free • (877) 866-6046
---
If you've discovered the presence of mold inside your property, the last thing you'll want to do is ignore it. Left untreated, mold can impact the health of those exposed to it, especially those with allergies or asthma. Moreover, the longer mold sits on your property, the more damage it has the potential to cause.
If mold is left untreated, it can destroy whatever it grows on, and can cause significant structural damage. Mold can also pose a serious health risk. According to the EPA, all types of mold allergens, irritants, and in some cases, potentially toxic substances call mycotoxins. Allergic reactions in sensitive individuals can be triggered if they inhale or come into contact with mold and its spores. These allergic responses include ay fever-type symptoms, such as sneezing, runny noise, red eyes and skin rash. Molds can also trigger asthma attacks in people who have asthma and are allergic to mold. Mold exposure can also irritate the eyes, skin, nose, throat and lungs of both people allergic to mold and those who are not.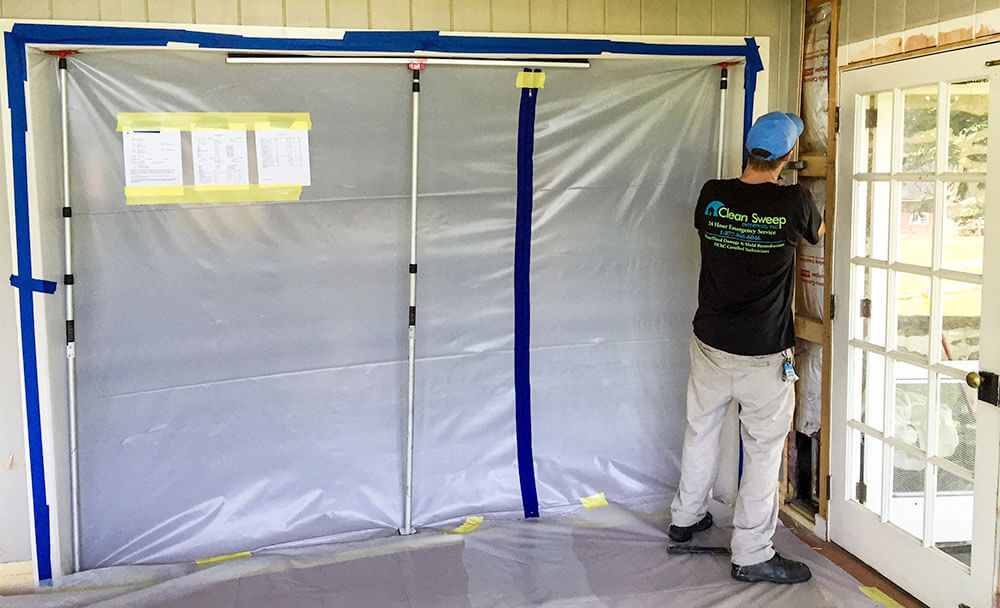 The first priority is to make sure that mold never even has the chance to occur. Having Clean Sweep Enterprises, Inc. handle any water emergency is a great way to ensure your home is completely and properly dried out, thus minimizing the potential of future mold growth.
If you think you are in the need of mold removal, mold damage repairs and remediation services, whether the mold is in your attic, basement or crawl space, give Clean Sweep Enterprises, Inc. a call. We are your trusted mold removal specialists. We provide the only in-depth mold removal and remediation that you need to get the job done right – the first time.

Get the help you need
If mold has invaded your property, contact Clean Sweep Enterprises, Inc. at once. Our mold remediation team has the tools and experience to assess your mold problem and recommend an effective solution for eliminating it. When you call on us, we'll:
Identify sources of mold on your property
Treat mold-infested areas
Employ measures to prevent your mold problem from reoccuring
Don't let a mold problem fester when Clean Sweep Enterprises, Inc. can help. For more information about our mold remediation services or to schedule an appointment, call us today.
Other Services
For mold cleanup, call today! (877) 866-6046